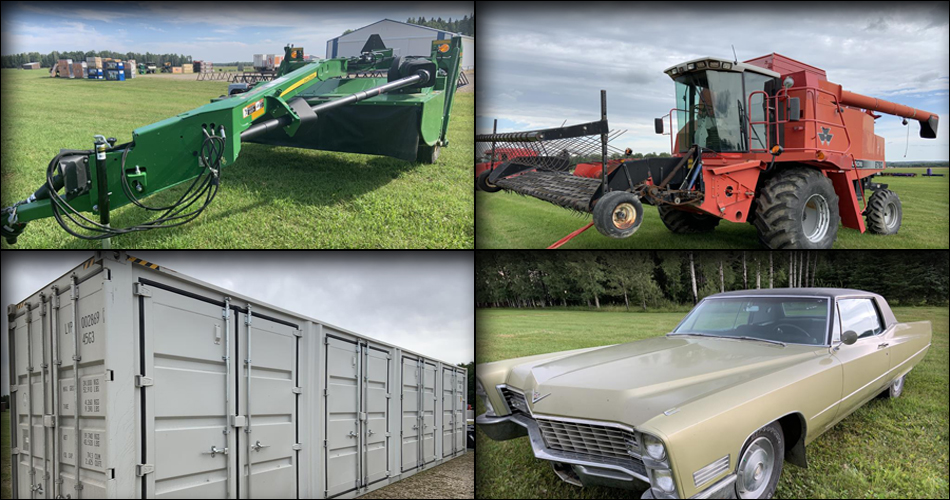 TIMBERLIND AUCTIONS HARVEST TRUCK & MACHINERY CONSIGNMENT SALE (Online Timed Auction)
at the Buck Creek Sales Yard by Buck Creek, Alberta
Starting to Bid – FRIDAY, September 3rd, 2022 @ 8:00 AM MST
Starting to Close – TUESDAY, September 6th, 2022 @ 6:00 PM MST
DIRECTIONS: From the Buck Creek Service Station on Hwy#22, 1 km East on SH#616 or
West of Breton on SH#616, 24 km. (Rural Address 6412 SH616) – WATCH FOR SIGNS

Terms: Cash/Cheque/Debit/Visa*/Mastercard* – GST will apply where applicable – Lunch Available
TAKING MAJOR CONSIGNMENTS: From Sunday, Aug 14th, 2022 Until Wednesday, Aug 31st, 2022 from 9:00 AM until 6:00 PM.
If you are not familiar with online auctions, you can view the items at our yard and leave an absentee bid at the office.  (Certain restrictions will apply)
VIEWING: Thursday, Sept 1st, 2022 – Monday, Sept 5th, 2022 from 9:00 AM until 6:00 PM
" Online Timed Auction" and to Register and View Listing go to www.timberlindauctions.hibid.com
Starting – SATURDAY, Sept 3rd @ 8:00 AM MST
Starting to Close – TUESDAY, Sept 6th @ 6:00 PM MST*
*Any items that have a bid placed on them in the final moments will have an additional 2 minutes added to the closing.
Auctioneer's Note: For further information please contact Timberlind Auctions @ 780-542-7323.
Contact us now to take full advantage of ALL UPCOMING ADVERTISEMENTS