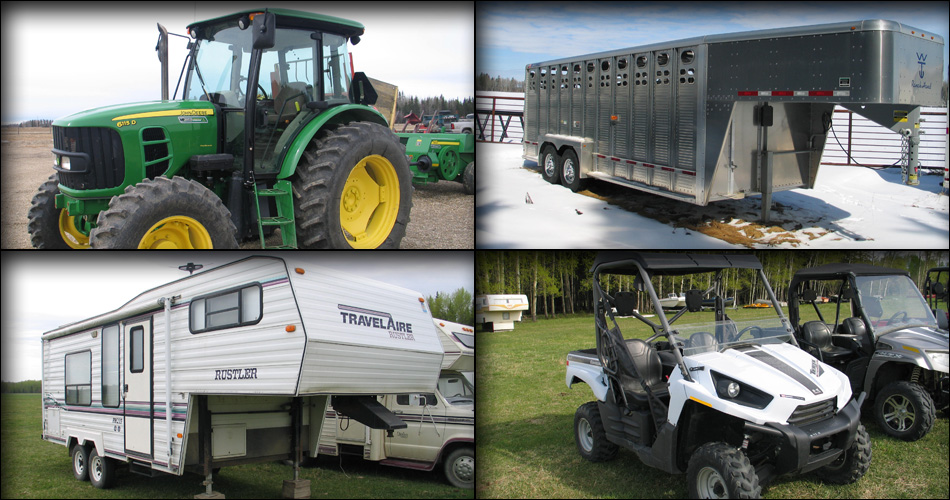 TIMBERLIND AUCTIONS SPRING TRUCK & MACHINERY CONSIGNMENT AUCTION
at the Buck Creek Sale Yard
Sat, May 19th, 2018 @ 9:00 AM
"3 Rings Sell All Day"
DIRECTIONS: From the Buck Creek Service Station on Hwy #22 – 1 km East on SH #616 or from Breton on Hwy#20 – 24 km West on SH #616.
Terms: Cash/Cheque/Debit/Visa*/Mastercard* – GST will apply where applicable – Lunch Available
TRACTORS:
**Approx. 40 Tractors
HAYING EQUIPMENT:
**Round Balers
**Square Balers
**Haybines
**Discbines
**Swathers
**Rakes
**Combines
**Brush Mowers
TILLAGE EQUIPMENT:
**Plows
**Discs
**Cultivators
**Seed Drills
**3pth Rototillers
TRAILERS:
**Stock Trailers
**Flat Deck Trailers
LIVESTOCK SUPPLIES:
**24′ Self Standing Corral Panels
**Panels & Gates
**Loading Chutes
**Squeezes
**Bale Feeders
TUBING & RODS:
**2 7/8″ Tubing
**2 3/8″ Tubing
**Sucker Rods
**Pipe
MISC:
**Generators
**Shop Tools
**Lumber
VEHICLES:
**Grain Trucks
**Pickups
**Cars
**Vans
RECREATION, LAWN & GARDEN:
**Holiday Trailers
**Motorhomes
**Quads
**Snowmobiles
**Lawnmowers
**Rototillers
**Sea Cans
**White Metal Insulated Garden Sheds
**Party Tents
TREES & SHRUBS:
LIST IS SUBJECT TO ADDITIONS AND/OR DELETIONS
For further information please contact Timberlind Auctions @ 780-542-7323.
Contact us now to take full advantage of ALL UPCOMING ADVERTISEMENTS
Taking Consignments: May 1st to May 16th—Monday to Friday from 9 am until 6 pm OR UNTIL FULL